Title: Of Counsel, Law Offices of Kavon Adli, P.C. (Austin, Texas)
Email: cutter@tilg.us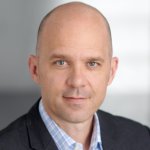 Slade Cutter is a seasoned attorney who has dedicated his practice to helping interactive media and eCommerce companies thrive. As General Counsel at Smiley Media, Inc. (2007 – Current), Slade has managed and led the company's legal operations, helping take the internet marketing firm from $0 to $44.8 million (2009, 2010 Inc.500 list of fastest growing companies). Slade also served for two years as a U.S. District Court briefing attorney (2002-2004) before joining a law firm practicing general civil litigation in state and federal courts at the trial and appellate levels (2005-2007). In law school, Slade distinguished himself as a member of the American University Law Review and as a Dean's Fellow. He graduated cum laude (Top 15%) in 2002. Slade lives in Austin, Texas with his wife, Lanette, and their two children, Franny and Theo.
Note: Slade Cutter is licensed exclusively in the State of Texas and does not practice under the The Internet Law Group trade name.