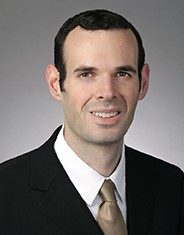 Title: Of Counsel (San Francisco Bay Area, California)
Email: david@tilg.net

David J. Friedman advises businesses and attorneys about transactions, litigation, and general in-house company issues. He routinely drafts and reviews contracts, negotiates business transactions, develops and enforces intellectual property portfolios. David has extensive experience managing all aspects of intellectual property, including trademarks, trade dress, trade secrets, unfair competition, copyrights, licensing, global enforcement, domain name dispute resolution, transaction due diligence, software agreements, Internet and e-commerce agreements, confidentiality and non-disclosure agreements, acquisitions and divestitures, employment agreements, corporate policy development and client counseling. David is a Certified Information Privacy Professional (CIPP-US) and has advised clients on privacy agreements and program design.
David resolves business and intellectual property disputes disputes either informally, though the courts, or through other administrative law systems. When a dispute occurs, David has nationwide experience helping businesses prosecute or defend litigation. His litigation experience includes state, federal district, federal appellate, and administrative courts, including the U.S. Patent & Trademark Office and Trademark Trial & Appeal Board.
David is co-author of the popular legal treatise, Intellectual Property and Unfair Competition in a Nutshell, published by West Academic. He is also a co-author for numerous other legal reference publications in the fields of intellectual property, digital rights, social media, publicity, privacy, cyberspace, and the Internet.
Prior to joining The Internet Law Group as Of Counsel, David was previously an Associate in the Washington, DC Office of Katten Muchin Rosenman, LLP and attorney advisor at the Social Security Administration. As a law student, David interned with the U.S. Patent & Trademark Office and U.S. Trademark Trial and Appeal Board, where he gained familiarity with the procedures of USPTO judges, attorneys, managers, and staff. Outside the legal field, David is an Eagle Scout and visual and performing artist.
Education
JD, Washington University School of Law
BA, Brandeis University
Bar Admissions
District of Columbia
California
Maryland
Massachusetts
Court Admissions
US District Court, Northern District of California
Certifications
Certified Privacy Professional (CIPP/US)
Affiliations
International Trademark Association
International Association of Privacy Professionals
Publications
McManis, Charles R. and David J. Friedman, Intellectual Property and Unfair Competition in a Nutshell, West Nutshell Series, 7th ed. (2013). 8th edition pending.
Chapter 42, Business Regulations: Patents (with Charles McManis), WEST'S FEDERAL ADMINISTRATIVE PRACTICE, West Legal Publishing, 3rd ed. (1999): Annual supplements 2007-11.
Chapter 18, The Law of Cyberspace (L.J. Kutten, Ed.), COMPUTER SOFTWARE: PROTECTION/ LIABILITY/ LAW/FORMS, West Legal Publishing (1997), annual supplements 2010-11.
Speaking Engagements
Lectures
● 2017: Medical Information Privacy Awareness Training – Medical Command: Indiana Guard Reserve
● 2016: IP Law for Translators – Binghamton University Graduate Translation Studies
● 2014: Intellectual Property Law and Sensory Element Protection – Hunter College
● 2013: Intellectual Property Law – American University
● 2010: Cyberspace Law – Massachusetts Bar Association, Intellectual Property Group.
Panels
● 2015: Intellectual Property Law Developments in 2014; Art and Copyright; Business Law for Entrepreneurs; Censorship vs. Free Speech.
● 2014: Copyright Law and Derivative Works; First Amendment & Censorship; Digital Privacy & Cyberspace Law; Bioethics and Healthcare Law; Copyrights & Costume Design.
● 2012: Trademark & Copyright Law 101; Online Privacy for Kids; Social Media's Role in News Reporting; Risk Assessment for Entrepreneurs & Businesses; Science Fiction as Prior Art.
● 2011: IP and Derivative Works; Privacy in the Blogosphere; Online Privacy for Kids.
● 2010: Coffee with Experts – Skandalaris Center for Entrepreneurial Studies; Topics in Patent Law – Massachusetts Bar Association, Intellectual Property Group.