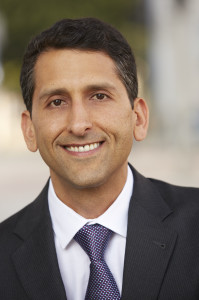 Title: Founder and Managing Attorney (Beverly Hills, California)
Email: kavon@tilg.us
Background:
Kavon Adli founded The Internet Law Group in 2008 to service the needs of the evolving e-commerce, online advertising and lead generation industries.  Kavon is a 1999 graduate of the University of California at Berkeley School of Law (Boalt Hall).  As a Los Angeles-based business litigation attorney since 2000, Mr. Adli focused primarily on commercial litigation matters, including contract, tort, partnership, advertising and collection-related disputes.  Kavon moved to Austin in 2006 to become the in-house counsel and marketing department manager for Find Your Customers, Inc. and its subsidiary 6 Star Ads, a leading consumer finance advertiser and founder/manager of AchieveCard prepaid MasterCard.  As General Counsel, Kavon handled legal matters for 30+ internet websites and the card program, including all areas of legal compliance, employment/HR, contracts with advertisers, online and offline marketing partners, agencies and lead buyers, and the company call center.  Kavon Adli is licensed in both California and Texas (active in California) and currently represents and advises clients located in a variety of U.S. states.
Employment history:
Outside General Counsel, Webyes!, LLC (El Segundo, California; November 2008-January 2010)
In-House/General Counsel, FindYourCustomers, Inc. (Austin, Texas; October 2006-October 2008)
Marketing Department Manager, 6Star Ads (October 2006-October 2007)
Attorney, Greenberg, Fields & Whitcombe, LLP (Torrance, California; February 2002-October 2006)
Education:
Juris Doctor, University of California at Berkeley (1999) (Law Review Board of Editors)
Bachelor of Arts in Philosophy, Dartmouth College, Hanover, New Hampshire (1996) (cum laude)
Attended University of California at Los Angeles (1992-1994) (College Honors Program)
Affiliations:
California State Bar, Business Law Section
California State Bar, Cyberspace Law Committee
Iranian American Lawyer's Association
American Bar Association
Affiliations (inactive):
Los Angeles County Intellectual Property Law Association
Los Angeles County Bar Association, Litigation Section
Beverly Hills Bar Association
Austin Bar and Young Lawyer's Associations
Austin Interactive Marketing Association
Notable:
Speaker at Internet Law Leadership Summit, seminar entitled "Clickwrap/Browsewrap update" (May 28, 2015)
Quoted in International Business Times in article entitled "Pirate Floyd Mayweather, Manny Pacquiao Streams Expected To Cause Big Headache For HBO, Showtime" (April 29, 2015)
Exhibitor at LeadsCon Las Vegas (2015 & 2013) and Ad:Tech San Francisco (2012 & 2010)
Credited in Article entitled, The Effectiveness of Litigation Under the CAN-SPAM Act, 30 Rev. Litig. (footnote 1, page 1 of May 2011 issue)
Speaker Direct Marketing Association's EEC conference, seminar entitled "Stay Compliant and Protect Your Reputation" (2010)
Article "Site Terms with Unilateral Right to Modify Declared Illusory" featured in Lashback Global Compliance News (2009)
Successfully defended Telephone Consumer Protection Act (TCPA) private attorney general class suit in Dewitt v. Pacific Monarch Resorts, California Superior Court, County of Alameda, Case No. RG04157443 (dismissed with prejudice May 6, 2005)
Awarded commendation by Westfield Park and Recreation District #12 for public interest efforts (2005)
Obtained appellate court dismissal with prejudice of multi-million dollar international IP infringement lawsuit on jurisdictional grounds in Quingdao Aucma Group v. Superior Court of Los Angeles County, Case No. B170150 (2004)